If we are collecting funds for your deal, there is no need to think about fund tracking. If you are collecting funds directly, read on.
Managing Funding for Individual Investors
To manage a specific investor's funding status, you must first click on that investor's name from the Investor Table.
Then, so long as the investor has either (1) indicated how much they would like to invest or (2) has had an allocation set, you will see their funding status (unfunded, underfunded, funded, or over funded).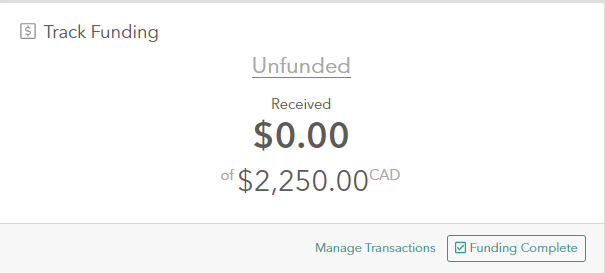 If you would like to quickly mark an investor as funded, you can click on 'Funding Complete.'
If you would like to manage their transaction in more detail, please click on 'Manage Transactions.'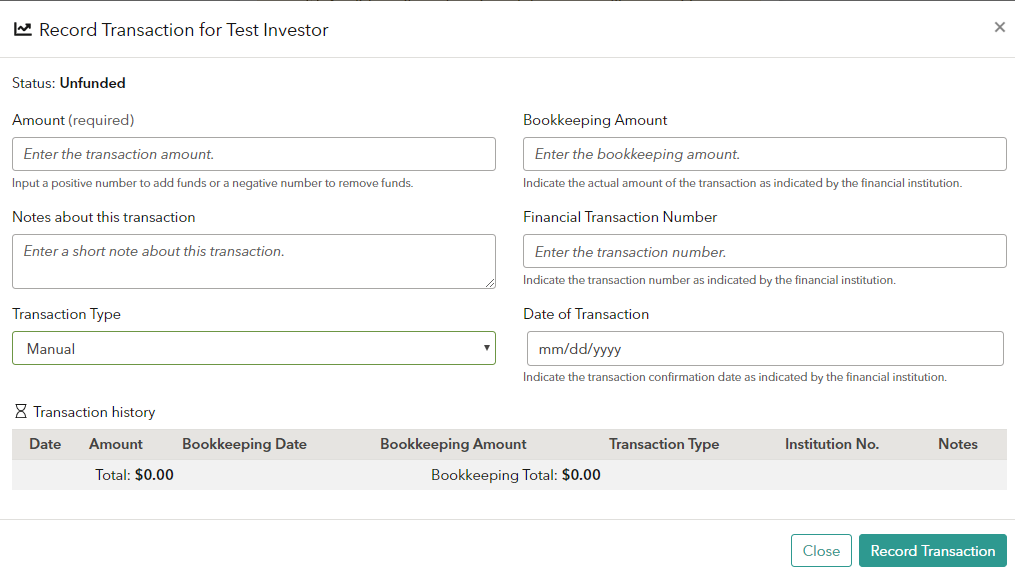 Once you have entered in all of the information for the specific transaction, please click on 'Record Transaction.'
Bulk Managing of Investors' Funding Status
If you would like to mark multiple investors as funded, you can do so through bulk actions. For more information on bulk actions, please click here.